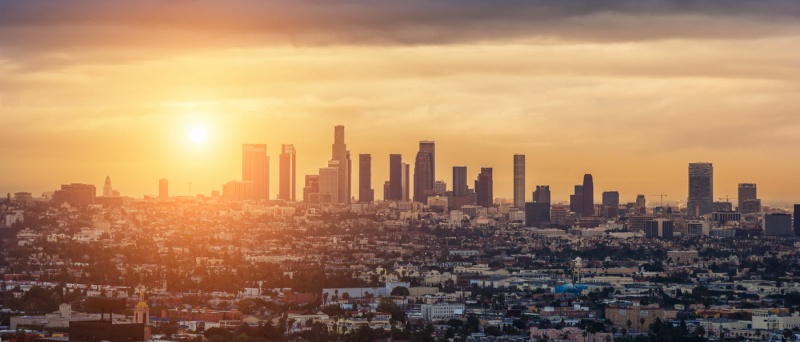 Making any trip memorable and exciting requires knowing the right places to go at the right times. Los Angeles is a gigantic city, and if we include Los Angeles county, it only gets bigger. With so much to see and do, one can get lost in the fray and miss out on some of the best this destination has to offer. So are you ready for the time of your life? Then get ready for Los Angeles, California.
As a native of this great place, I will first have to tell you it's all about the beaches. There is nothing more memorable than the perfect sunset stretching out over the Pacific, or gazing across the glassy blue oceans dotted with giant kelp. The beaches going from Santa Monica and south of Santa Monica tend to be flat, sandy, and more populated. The beaches north of Los Angeles tend to be more rugged, isolated, and in my opinion better. If you are looking for flat sand and people try Hermosa, Newport, or Venice. Venice beach is world famous and a must see. The boardwalk is full of vendors selling unique crafts and clothing. Your best bet is to go on Sunday a few hours before sundown. That's because you will get to see a tradition decades old, a giant drum circle with hundreds of drummers and dancers! Your best bet for a northern Los Angeles beach is Malibu. You will find it on Pacific Coast Highway north of Sunset Blvd. In Malibu you will find ample dining, scenic coastline, and mega mansions. If you find yourself driving further north, you're in for more beauty and nature. If you can make it to Santa Barbara, consider yourself very lucky.
As for city excursions you will have to sift through the hundreds of opportunities you are presented with. From amusement parks, to shopping and dining, to concerts and clubs, Los Angeles really does have it all. You're going to need some help that extends beyond this article so I would look at the paper L.A. Weekly, they are online too. It's a Los Angeles Staple. Or, check out Lonely Planet's list of things to do in Los Angeles. To get a true sense of what the city is about I would recommend trying to make it to the following places:
Hollywood and the Hollywood Bowl. It's best to go during the evening and into the night. Take the 101 freeway and exit Highland. Park in a paid lot (you will get a ticket faster than lightening strikes so it pays to be safe) and feel free to walk up and down the streets. The clubs in downtown Hollywood are around Hollywood Blvd. and Cahuenga Blvd. For West Hollywood Clubs try the intersections of Santa Monica Blvd. and La Cienega Blvd. Also, for great clubs try Sunset Blvd. East of Dohney Dr.
Amusement Parks. We have so many of them. If you go on a week day and get your schedule right, try to hit two in one day. The major ones are: Disney Land and Disney California Adventure, Six Flags Magic Mountain, Universal Studios, and Knott's Berry Farm.
Shopping. L.A.'sfashion district in downtown Los Angeles is amazing. You will find clothes and accessories from all over the world. Beware of imitation name brands and cheap electronic goods. For more upscale costlier items try Rodeo Drive in Beverly Hills, The Westfield Century City, or The Beverly Center.
Nature. The outskirts of Los Angeles city are filled with miles of hiking trails. It is one of the few places in the world where you can go from desert to ocean to forest and snow all in the same day. The Santa Monica mountain range has many available hiking trails. Other areas to hike are in Griffith Park, Topanga Canyon, and Angeles National forest.
These are just some ideas to ensure you have a great time while visiting Los Angeles. Make sure to plan in advance and to adjust for traffic. People who live in the cities always seem to be in a rush so prepare for this cultural difference. If you need additional trip assistance try a concierge or errand service like http://zoomerrands.com to help with your planning and needs. Oh, and make sure to bring plenty of sunscreen and a good pair of walking shoes.