Los Angeles News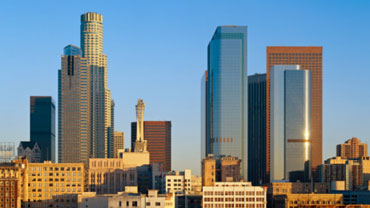 Moviegoers were placed on lockdown for hours at the ArcLight Hollywood theater after someone pointed a gun at a security guard. Gene Kang reports for Today in LA on Sunday, Feb. 18, 2018. (Published 18 minutes ago). Police are searching for suspects ...
(Feb 18, 2018, NBC Southern California)
As City Council president in 2008, now-Mayor Eric Garcetti helped pass a requirement that officers and firefighters have to be "active" on the day they sign up for the Deferred Retirement Option Plan. (Marcus Yam / Los Angeles Times). A program that ...
(Feb 18, 2018, Los Angeles Times)
City Garage restages its update of Moliere's classic 17th-century satire "The School for Wives." With Claire Pida and Bo Roberts. (Paul Rubenstein). Capsule reviews are by Philip Brandes (P.B.), F. Kathleen Foley (F.K.F.), Margaret Gray (M.G.), Charles ...
(Feb 18, 2018, Los Angeles Times)