Los Angeles News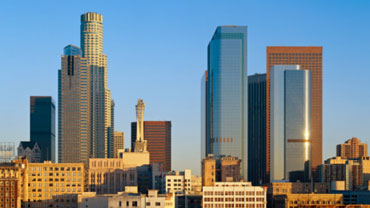 MY FATHER'S A COP to Make Los Angeles Premiere This Winter The Los Angeles premiere of My Father's A Cop co-written by Jerry Dean and director Kurt Brungardt opens January 6th at the Lounge Theatre (6201 Santa Monica Blvd, Los Angeles, CA 90038 ...
(Dec 11, 2017, Broadway World)
A 112-year-old building in Downtown's Arts District is being given a massive new facelift, and should emerge on the other side with loads of new restaurant space. According to Urbanize LA, the 1905-era building at 3rd and Traction has been bought by ...
(Dec 11, 2017, Eater LA)
Don't look now, but the Los Angeles Chargers are one of the hottest teams in the NFL. Winning their fourth straight on Sunday afternoon, the Chargers rolled past the visiting Washington Redskins 30-13. In the process, they remained in a first place tie ...
(Dec 11, 2017, CBS Los Angeles)