Los Angeles News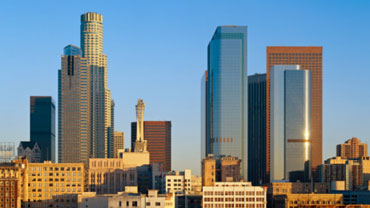 GRIFFITH PARK (CBSLA.com) — Thousands are expected to head over to the Griffith Observatory Monday to view the much-anticipated solar eclipse. The celestial event – which occurs when the moon blocks the path of the sun's rays to Earth – is the first ...
(Aug 20, 2017, CBS Los Angeles)
Every metropolitan area in the nation is racially segregated, and Los Angeles is no exception. We tolerate residential segregation because we're convinced that it happened informally — because of personal choices and private discrimination. But what ...
(Aug 20, 2017, Los Angeles Times)
For five years, Los Angeles has been issuing health advisories to housing developers, warning of the dangers of building near freeways. But when the city moved to alert residents as well, officials rejected it. Planning commissioners axed a provision ...
(Aug 20, 2017, Los Angeles Times)